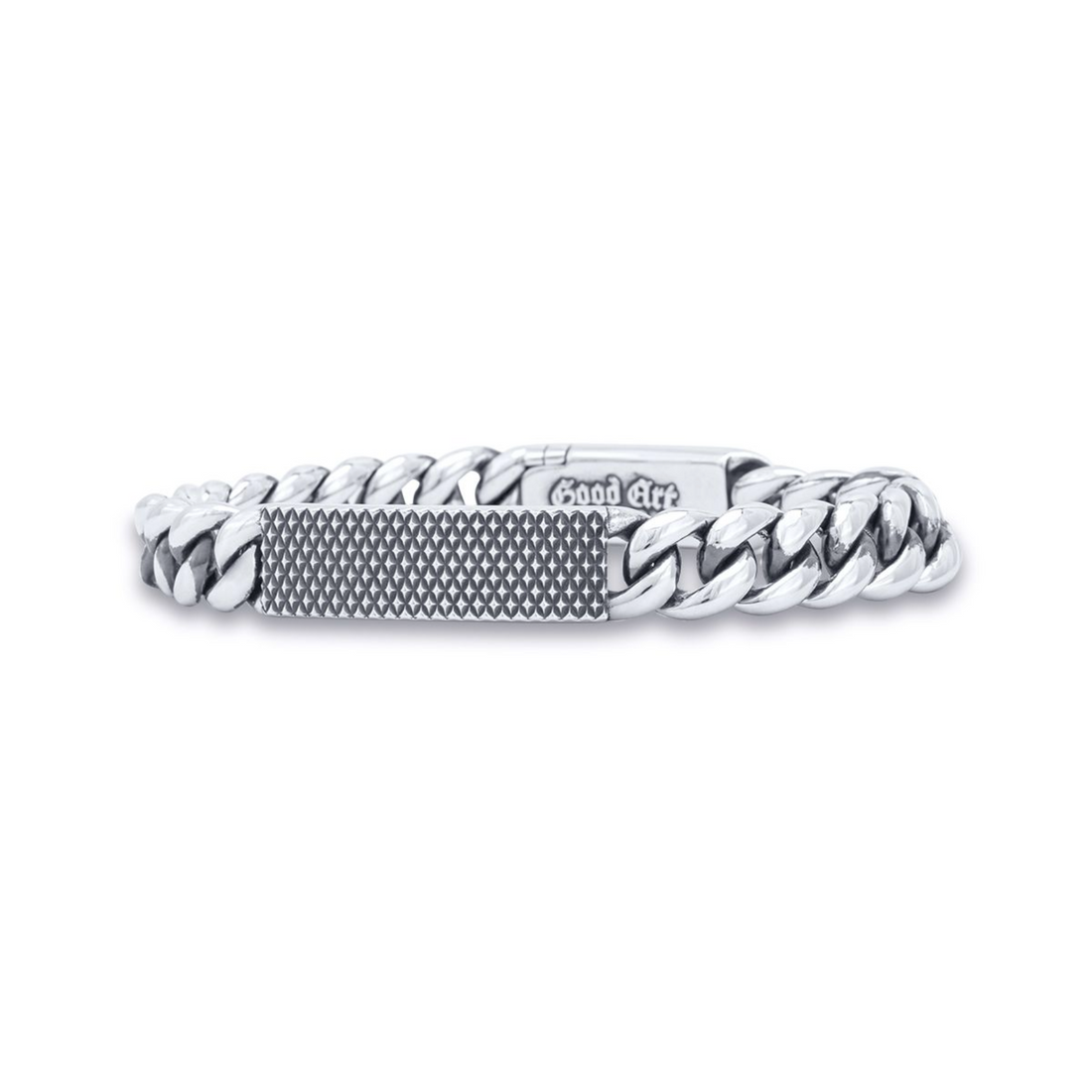 Good Art Hlywd - B&T ID Bracelet w/Goosebumps AAA
Good Art's jewelry and accessories are available at all Self Edge locations.  We have their full range of rings, bracelets, necklaces, pendants, key clips, pins, wallets, and more.  We also offer their entire range to be customized to your specifications, come into any of our stores for more information or to make a purchase.
17cm 
.925 Sterling silver 
Hand made in USA 
17cm
.925 Sterling silver
Hand made in USA
This product is part of a small batch manufacturing run that may use exclusive materials like dead stock fabrics. The product is limited in quantity and may never be in stock again. Limited products are available for immediate shipping.