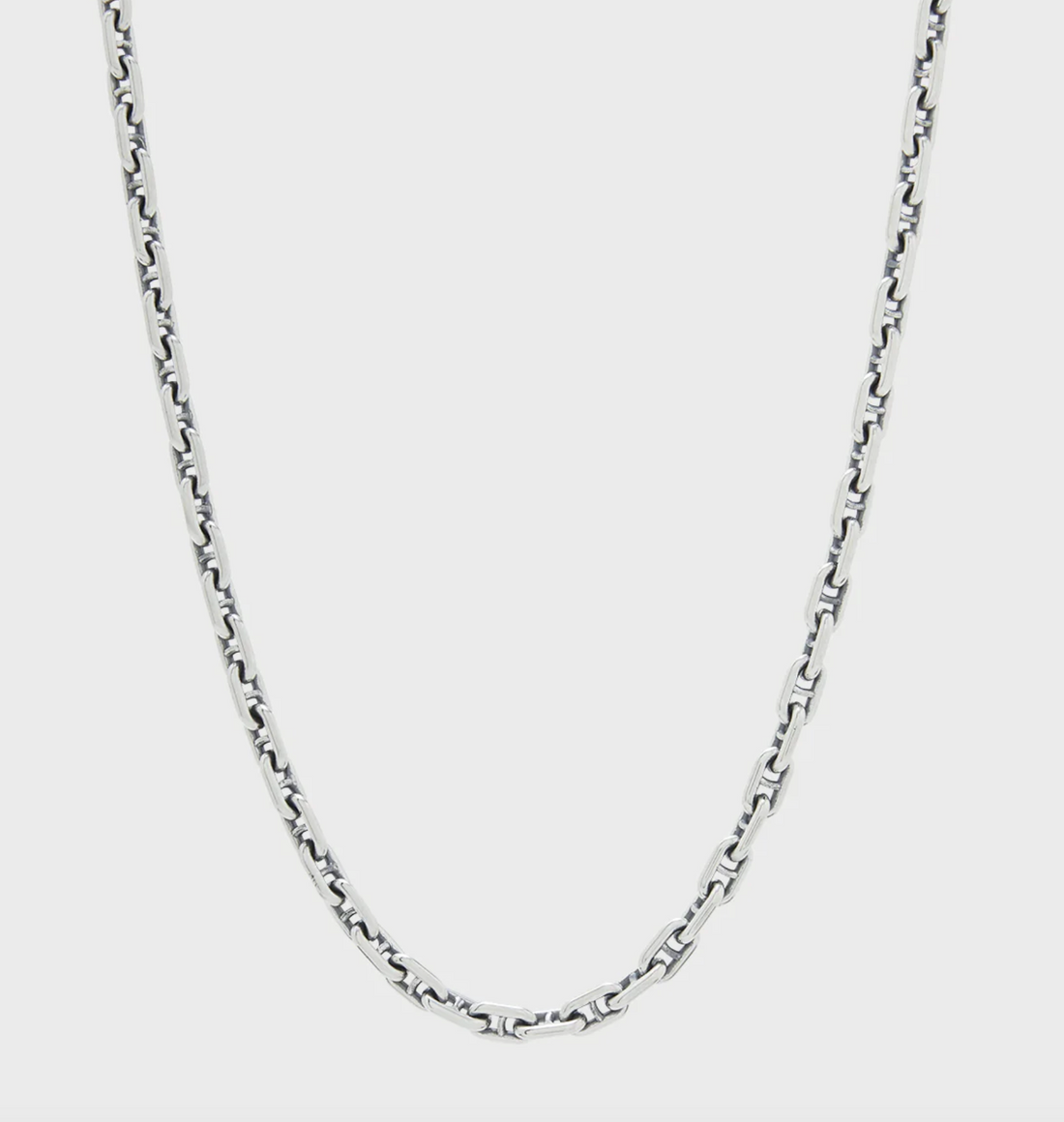 Good Art Hlywd - Model 22 Necklace - AAA - 21'
Here's a small handmade chain that punches above its weight class.
No half-measures here; Individual links are cast, sawed open, assembled, and (of course) soldered together, sanded and polished. It's that simple, not really, but sort of. There really is a beautiful simplicity to making a piece like this. And with 180 links, assembling it is actually meditative.
Each piece manufactured by hand at our foundry in Los Angeles.
Sterling silver. Made by hand in our Foundry in Los Angeles.
This product is part of a small batch manufacturing run that may use exclusive materials like dead stock fabrics. The product is limited in quantity and may never be in stock again. Limited products are available for immediate shipping.