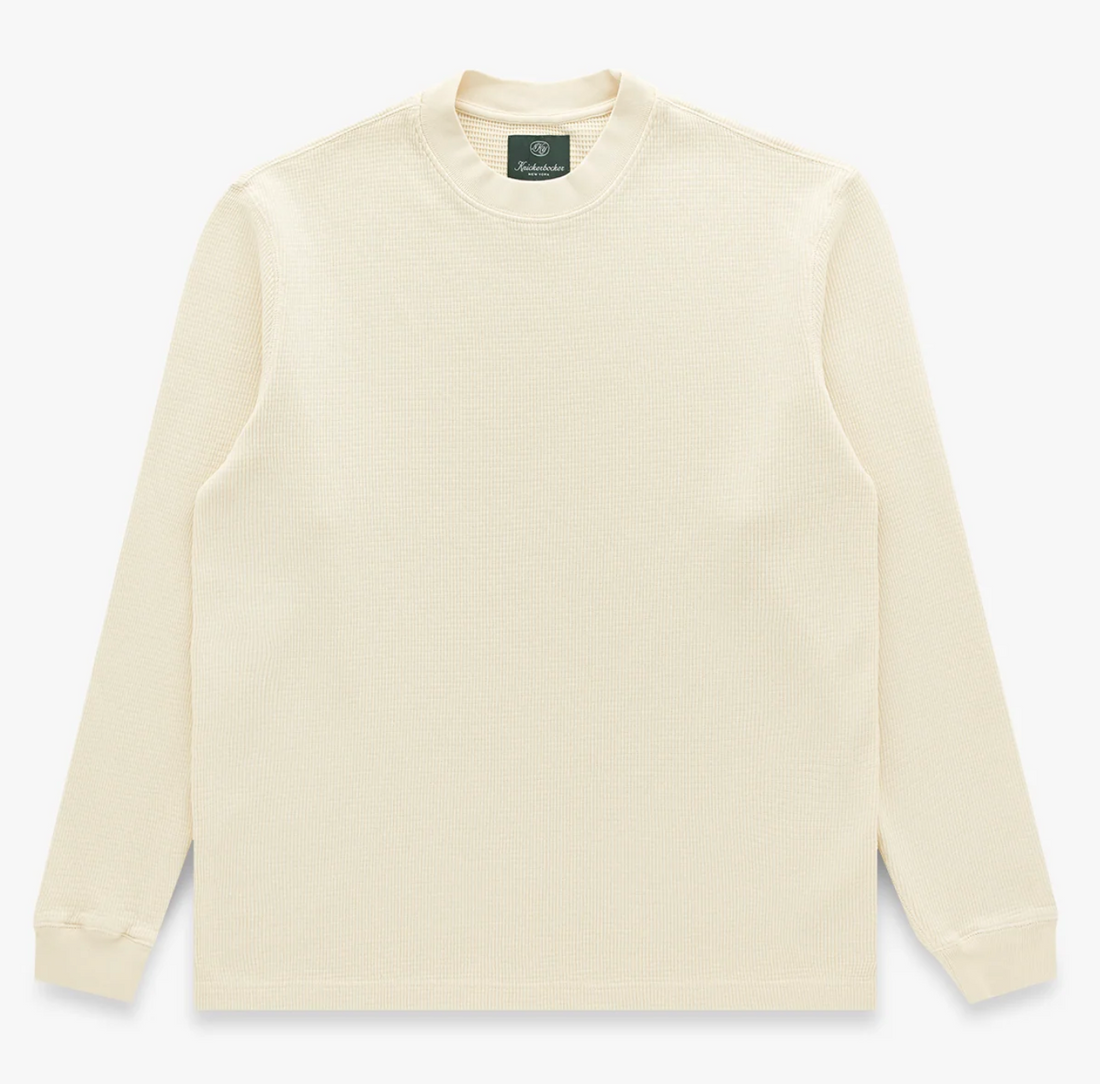 Knickerbocker - Box Knit Mock Neck in Ecru
OUR BOX KNIT MOCK NECK IS MADE OF AN INTERLOCK JACQUARD WAFFLE KNIT THAT WE DEVELOPED CUSTOM TO CREATE OUR OWN UNIQUE BUBBLE LIKE TEXTURE TO THE FACE OF THE FABRIC. THE CONSTRUCTION HELPS TO RETAIN HEAT AND PROVIDE INSULATION. CUT WITH A CASUAL FIT PROVIDING COMFORT THROUGHOUT THE BODY WITH A RIBBED MOCK NECK AND RIBBED CUFF THAT MAKE IT SNUG WHERE YOU WANT IT TO BE.
100% COTTON, 12 OZ. WAFFLE KNIT.
100% COTTON, 12 OZ. WAFFLE KNIT.
MADE IN PORTUGAL.
This product is part of a small batch manufacturing run that may use exclusive materials like dead stock fabrics. The product is limited in quantity and may never be in stock again. Limited products are available for immediate shipping.