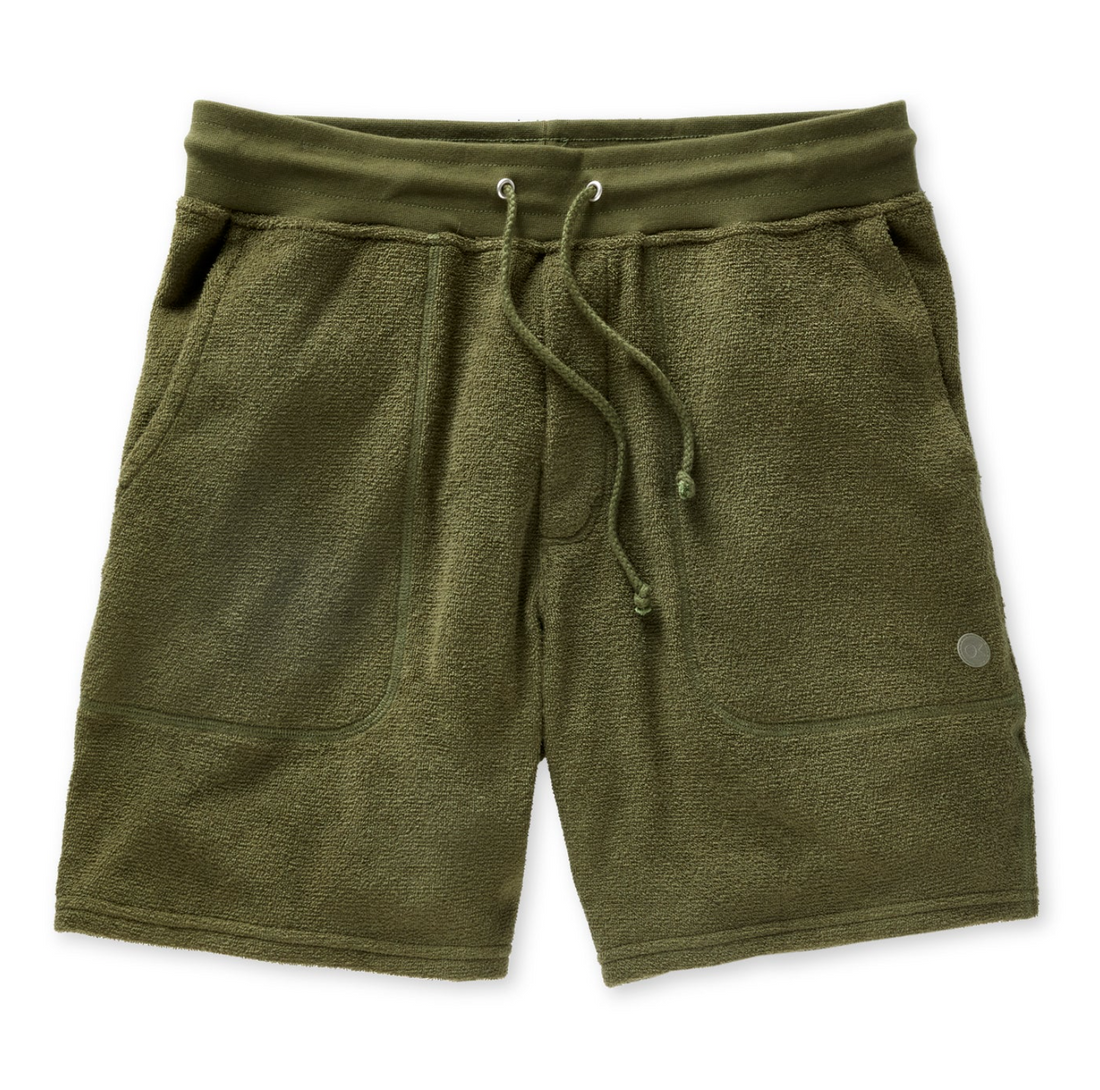 Outerknown - Hightide Sweatshorts in Olive Night
The coziest shorts ever made–you'll want to wear this pair everywhere. As soft as your favorite towel, made from our unique blend of organic cotton and recycled polyester that delivers an extraordinarily plush feel unlike any other.
54% organic cotton, 46% recycled polyester.

Organic cotton cuts out all the harmful synthetic chemicals used to grow conventional cotton, making for safer working conditions for farmers and a healthier planet.

This product's recycled polyester is made from 100% post-consumer waste, which reduces CO2 emissions compared to virgin polyester and keeps a valuable material in circulation.
Easy pull-on elastic waist with drawstring, zip back pockets and our signature OK logo.
A brushed interior puts the feel-good icing on the cake.
This product is part of a small batch manufacturing run that may use exclusive materials like dead stock fabrics. The product is limited in quantity and may never be in stock again. Limited products are available for immediate shipping.