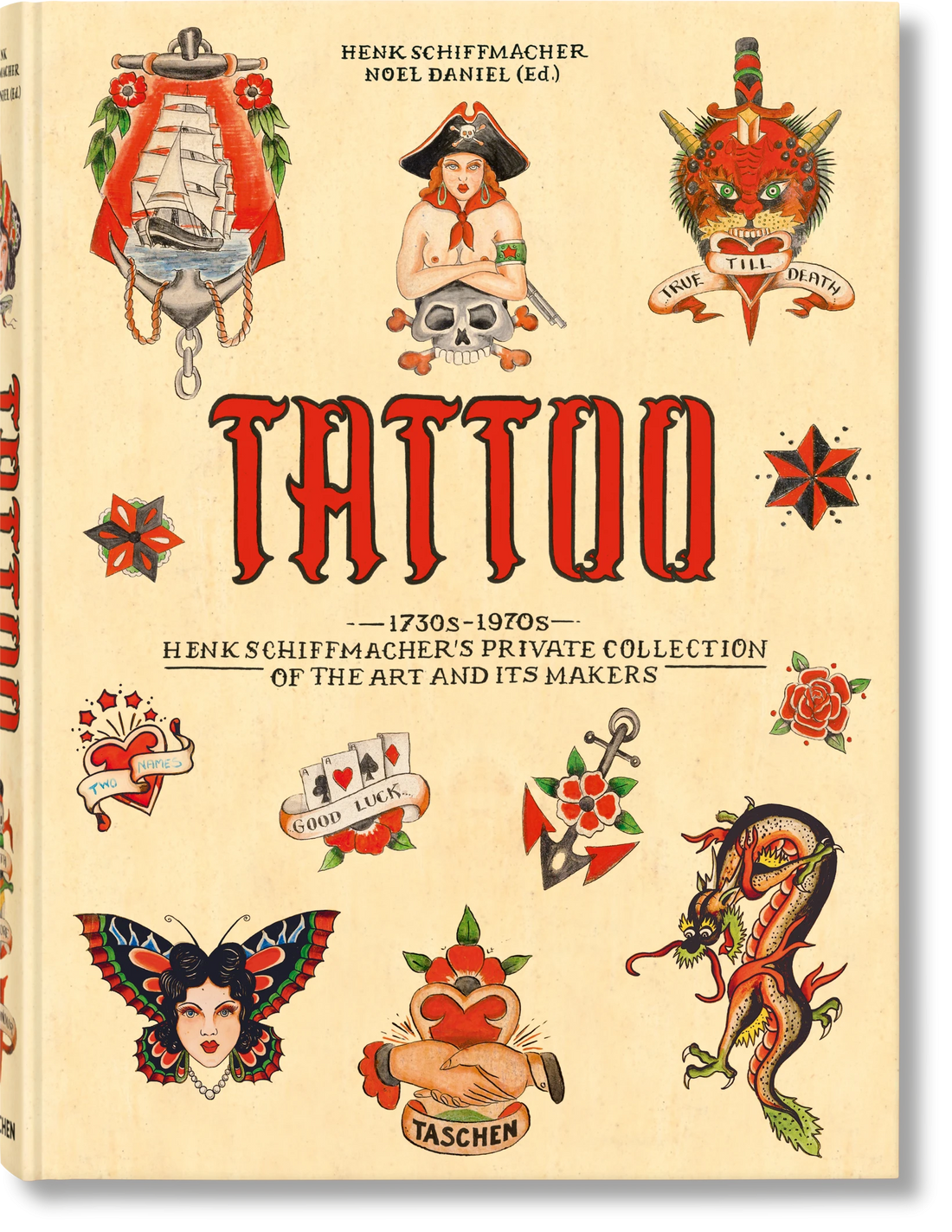 Taschen - TATTOO 1730's-1970's. Henk Schiffmacher's Private Collection
Legendary tattoo artist and historian Henk Schiffmacher takes us on a personal journey through the history of tattooing from the 1730s to the 1970s in this oversized book of stunning tattoo artifacts and designs. Showcasing over two hundred years of worldwide tattoo history, the book brings together the best of Schiffmacher's renowned private collection with lively personal commentary by the art's most beloved raconteur and philosopher.
Famous First Edition: First printing of 10,000 numbered copies 
This product is part of a small batch manufacturing run that may use exclusive materials like dead stock fabrics. The product is limited in quantity and may never be in stock again. Limited products are available for immediate shipping.